IPAD Apps
EVERNOTE

Evernote makes it easy to remember things big and small from your everyday life using your computer, phone, tablet and the web. With Evernote, all of your notes, web clips, files and images are made available on every device and computer you use.
SKITCH

Get your point across with fewer words using annotation, shapes and sketches, so that your ideas become a reality faster. Make your point with shapes, arrows and quick sketches.
TALKING TOM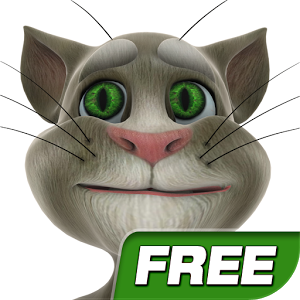 Tom is your pet cat, that responds to your touch and repeats everything you say with a funny voice.
 DROPBOX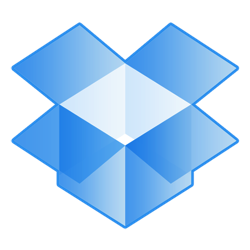 Dropbox is a free service that lets you bring all your photos, docs, and videos anywhere. This means that any file you save to your Dropbox will automatically save to all your computers, phones and even the Dropbox website.
CLOUDON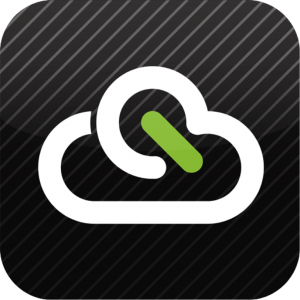 CloudOn brings Microsoft Office® to your iPad and links it to your Box, Dropbox and Google Drive accounts.
CLASSDOJO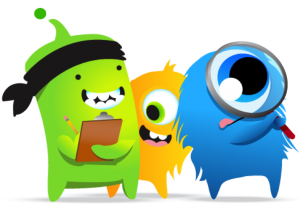 ClassDojo is a classroom tool that helps teachers improve behavior in their classrooms quickly and easily. It also captures and generates data on behavior that teachers can share with parents and administrators.
DRAGON DICTATION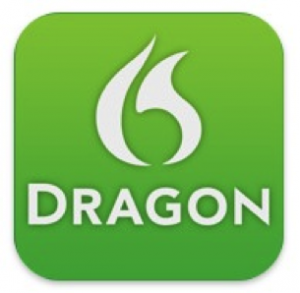 Dragon Dictation is an easy-to-use voice recognition application powered by Dragon® NaturallySpeaking® that allows you to easily speak and instantly see your text or email messages.
VIDEOLICIOUS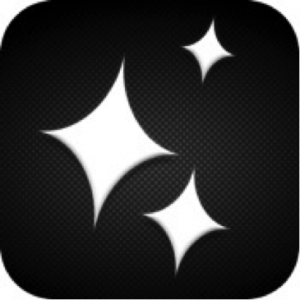 Instantly combine your videos, photos, music and stories into a stunning movie masterpiece. Just talk and tap to create the perfect video. Super fast and easy movie making.
READ ME STORIES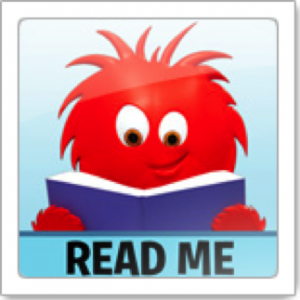 A new book EVERY DAY develops your child's love for books and a daily reading habit.
IBOOKS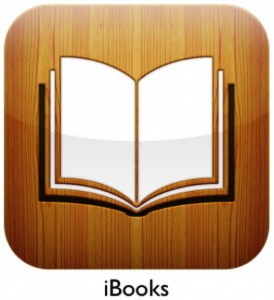 Both a way to read books and a way to buy them, iBooks transforms the simple act of reading into something simply delightful.
ADOBE PHOTOSOP EXPRESS
With Photoshop Express, it's easy to improve your photos. Choose from a variety of one-touch effects, or simply drag your finger across the screen to crop, rotate, or adjust color. Add artistic filters like Soft Focus or Sketch. And never fear: a copy of your original file is always saved, and you can undo and redo changes until you get just the look you want.
HOW TO DRAW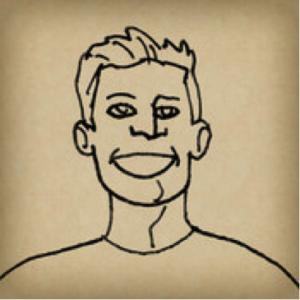 Learn to draw with How to Draw! Like a personal art teacher, it will teach you how to draw dozens of different objects and create amazing pictures.
DICTIONARY.COM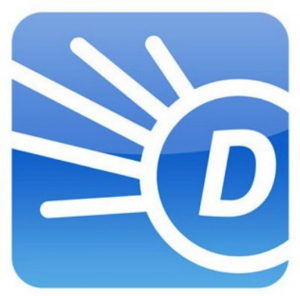 Top-rated app with trusted reference content from Dictionary.com & Thesaurus.com. WORKS OFFLINE – no Internet connection needed when searching words.
FREE BOOKS – 23,469 CLASSICS TO GO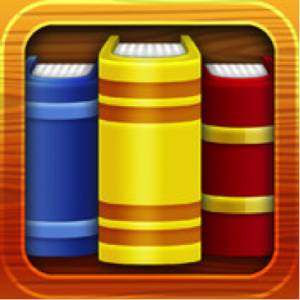 Free Books by Classicly unlocks a world of public domain content, allowing you to acquire the great books of human history. Letters of leaders, the collected works of geniuses, the finest Victorian novels, the plays of Shakespeare, the philosophy of Seneca and Marcus Aurelius, the autobiographies of Benjamin Franklin and Andrew Carnegie. It's all here, along with tens of thousands of other books.
CONSTITUTION FOR IPAD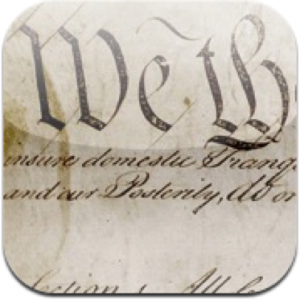 Senator Sam Ervin pulled one out of his pocket during the Watergate Hearings… Now prepare to own any legal debate with a copy of the US Constitution on your iPad!
GOOGLE EARTH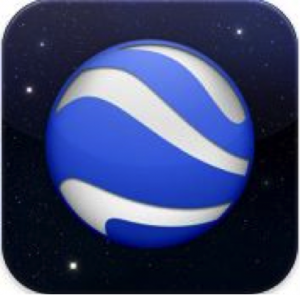 Fly around the planet with a swipe of your finger with Google Earth for iPhone, iPad, and iPod touch. Explore distant lands or reacquaint yourself with your childhood home. Search for cities, places, and businesses. Browse layers including roads, borders, places, photos and more.
ELEVATED MATH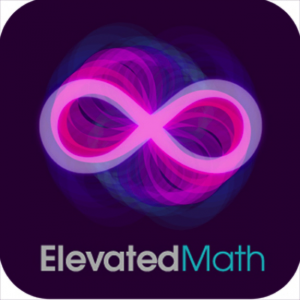 Elevated Math provides initial instruction or intervention on math topics that cover place value, estimation, large digit addition all the way through Algebra I.
iFORMULAE

IFormulae is a simple library consisting of various formulas and equations with examples. Now you don't need to flip through pages of the mathematics book for finding and learning any new formula.
KHAN ACADEMY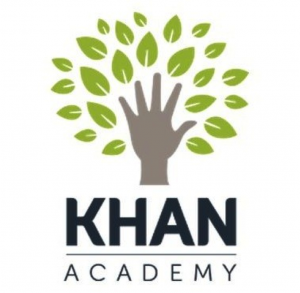 Khan Academy allows you to learn almost anything for free.
HOW TO VIDEOS FROM Howcast.com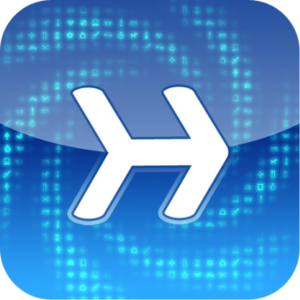 Howcast for iPad shows you fun, useful how-to's wherever you are. Need to check a recipe in the kitchen? Change your oil on the road? Tie a bow tie in a hotel room? Or maybe you just want to be entertained and learn something new? With Howcast for iPad, learning to do just about anything, wherever you are, is easier and more fun than ever before.
MOLECULES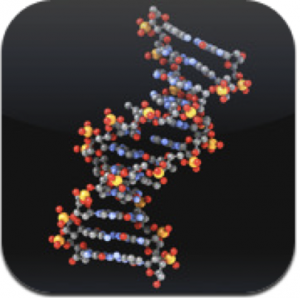 Molecules is an application for viewing three-dimensional renderings of molecules and manipulating them using your fingers. You can rotate the molecules by moving your finger across the display, zoom in or out by using two-finger pinch gestures, or pan the molecule by moving two fingers across the screen at once. These structures can be viewed in both ball-and-stick and spacefilling visualization modes.
SHOWME INTERACTIVE WHITEBOARD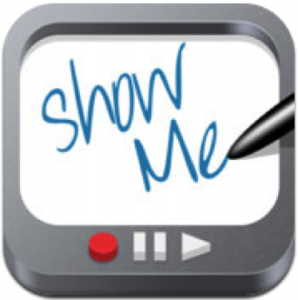 Turn your iPad into your personal interactive whiteboard! ShowMe allows you to record voice-over whiteboard tutorials and share them online. It's a radically intuitive app that anyone will find extremely easy to use, regardless of age or background.
TOONTASTIC: FREE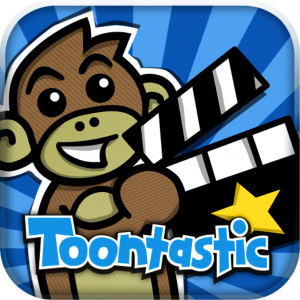 Creating cartoons with Toontastic is as easy as putting on a puppet show – simply press the record button and tell your stories through play! Once you're done, share your cartoons with friends & family around the world.
HUDSONALPHA:iCell
iCell gives students, teachers, and anyone interested in biology a 3D view inside a cell. Included are examples of three types of cells: animal, plant, and bacteria. Learn about the various parts of the cell, which biologists, biochemists, and DNA researchers at the HudsonAlpha Institute study and use to advance the limits of biotechnology.
STORYKIT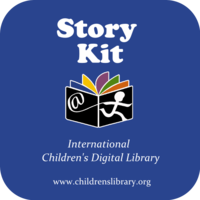 Create an electronic storybook. Make use of the little gaps in life – on the sofa after dinner, in the back seat of the car, or on a train – to do something creative together.
To create your story:
* Write some text.
* Illustrate by drawing on the screen, taking a photograph of something you see, or drawing on paper and then photographing the paper, or attaching photos from your album.
ABBY PHONICS

Accessible (and free) phonics lessons for kindergartners and 1st graders
READING RAINBOW

Official app from the PBS series includes hundreds of books and stories for all age levels
SPARKLEFISH
Old school mad libs brought to new life on the iPad
It's a fun and unpredictable game that will spark the creativity processes in children while entertaining the whole family.
Users are prompted to speak various nouns, verbs, and adjectives into a microphone, a vocal version of classic mad libs, and then hear how they appear within a preset story.
CHICKEN COOP FRACTIONS GAME

Fast-paced and addictive game that quizzes kids on converting fractions to decimals
Users are shown a fraction, and – with the clock ticking – will need to determine its equivalent or approximate decimal. This is done by moving a nest along decimal markers between zero and one in order to catch eggs hatched by the chickens that are targeted to that same number represented as a fraction.
CARGO-BOT
A challenging puzzle game that truly teaches kids basic programming skills
The user inputs commands for a cargo moving arm by swiping over arrows and other various actions into program lines. Hit play and then see if you solved the puzzle! It's simple gameplay yet intuitive challenge teaches kids the building blocks for basic programming!
HOPSCOTCH-VISUAL PROGRAMMING FOR KIDS

Step-by-step programming to make your kids more computer competent! Hopscotch balances programming language and spatial reasoning really well by setting up five sets of commands: Motion, Lines, Controls, Looks, and Operators. Motion is where you set the movement, rotation, speed, and pivots for your cartoon character. And because the app has a built-in 'Play' button, anyone can view how the most recent changes to the script!
EF ENGLISH
A colorful app which teaches vocabulary through a variety of means
The app teaches vocabulary through spelling, reading and listening. Multiple choice fill in the blank, spell using given letters, multiple choice matching text to image, and multiple choice matching image to verbally given word are used to quiz users.
ESSENTIAL SKELETON

Break down the skeletal system and name every bone in the human body.
Children can zoom, tap, pinch, and rotate a model of the human skeleton. They can isolate one bone to learn about it in greater detail and examine it from all directions. With the ability to write on the screen and save the image to the iPad camera roll, students have the option of annotating the 3D model. If children can't find a bone they're looking for, a search function helps them locate its position.
BUILD A BODY
Race the clock to construct a human body.
This app teaches children which body parts make up the different systems of the body. Students will identify the gall bladder as a part of the digestive system and recognize that arteries are part of the circulatory system. Players tap on each body part for more information before placing it inside a human model. The clock counts down as you build a body and keeps track of your score.
ITOOCH ELA

iTooch is full of comprehensive, fun and enjoyable reading tasks. This app has four themes: Reading, Writing, Grammar and Vocabulary Booster. It's complete with tons of games, exercises and readings to help boost skills. There is a mascot in the app that helps encourage kids and keeps them on track, as well as an easily-accessible score report. It's a fun way to supplement knowledge from school.
PROFESSOR GARFIELD FACT OR OPINION

Fact or Opinion: Let Professor Garfield help you decide!
This app uses a fun story and familiar characters to teach students the difference between a fact and an opinion, understand that some websites contain either facts or opinions, and help students learn that facts can be verified.
WORD TREE 3D

A word-building app in which letters on apples are combined to make new words.
Word Tree 3D has a farm setting in which a tree is filled with apples, each containing a letter. Students "harvest" the apples by combining letters to form words. When a real word is submitted, the apples involved are plucked from the tree. Fast responses are rewarded, while slow play results in apples falling to the ground and decaying. Once a minimum number of words of each length are created, the game is successfully completed. This app reinforces spelling and vocabulary skills in a most enjoyable manner.
OOPS

"Ooops" is an order of operation game for middle school students. "Ooops" offers an equation that can be solved by putting parentheses around the right numbers. The steps of the equation are also shown.
5 DICE: ORDER OF OPERATIONS GAME
This app is an order of operations game which uses the dice to build numbers to solve the equation. The equations are interesting so the child will want to see if they can solve the problem and will continue until they get to the final solution. It requires one to think and use their mind to move things around mentally, before maneuvering the dice physically.
TINKERBOX HD
Tinker your way to understanding engineering! TinkerBox HD was designed to gradually increase the amount of skill used in problem solving through a futuristic machine type of game. Each advancing stage escalates the use of parts to meet the challenge.
PIXLR EXPRESS PLUS

Edit photos with ease! This app shows the user how to edit photos and prepare them for display as individual works or loaded into a presentation. The editor is very straightforward and easy to work. It includes a variety of share options including email and printing. You can take your pictures in the app and then edit them there too. Try different styles until you get the image to your liking.
CHEMDOODLE
This app is based on the popular desktop chemical publishing application by the same name. Understanding molecular structures is an important part of conceptualizing organic and inorganic chemistry. Students need to practice sketching these molecules to reinforce and build persistent understanding of this abstract topic.The primary purpose of this app is to give students practice thinking about the structure of molecules. It requires a rudimentary understanding of chemical bonds and calculated properties. It is pretty technical even for high school chemistry students.
PUPPET PALS POCKET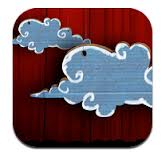 Create your own unique shows with animation and audio in real time! 

Simply pick out your actors and backdrops, drag them on to the stage, and tap record. Your movements and audio will be recorded in real time for playback later. 

This app is as fun as your own creativity. Act out a story of Pirates on the high seas, fight as scary monsters, or play the part of a Wild West bandit on the loose. You can even combine any characters however you want!
SCREENCHOMP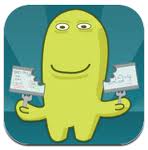 Share a great idea… Explain a tricky concept… Help kids with their homework…

ScreenChomp for iPad helps you do it all.

A simple doodling board, markers, and one-click sharing tools make spreading your ideas and know-how easy and fun! 

Just – Record It. Sketch It. Share It. – to create a sharable, replay-able video that tells your story clearly.
KIDBLOG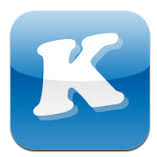 Create and manage Kidblog accounts from your iPad, iPhone, or iPod Touch. Teachers can monitor blog activity and moderate comments and posts. Students can easily upload photos and videos directly from their iOS device – with no embed codes or HTML. Happy blogging!
COMIC LIFE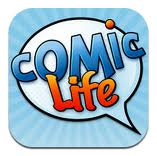 – The Most Powerful Photo Comic Creation App.
– Everything you need at your fingertips: speech balloons, photo filters, comic lettering, templates, shapes, shadows and effects.
EDUCREATIONS INTERACTIVE WHITEBOARD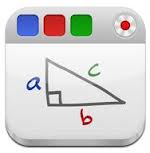 Educreations turns your iPad into a recordable whiteboard. Creating a great video tutorial is as simple as touching, tapping and talking. Explain a math formula… Create an animated lesson… Add commentary to your photos… Diagram a sports play…
With voice recording, realistic digital ink, photos and text, and simple sharing through email, Facebook or Twitter, now you can broadcast your ideas from anywhere.
NEARPOD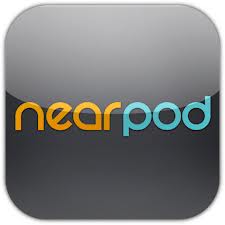 he Nearpod platform enables teachers to use their iPads to manage content on students' iPads, iPhones or iPods. It combines presentation, collaboration, and real-time assessment tools into one integrated solution.
SOCRATIVE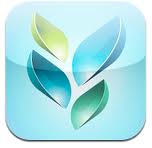 Socrative brings smart clickers, student response and ease of use to a whole new level. Be engaged for the entire class with educational exercises and games. See all your classmates' ideas in real time and interact with the responses. Provide your instructor feedback on the lessons and how well you understand the material. Ask your own poll questions for the entire class or build a premade activity for your whole class. Have Fun!