It is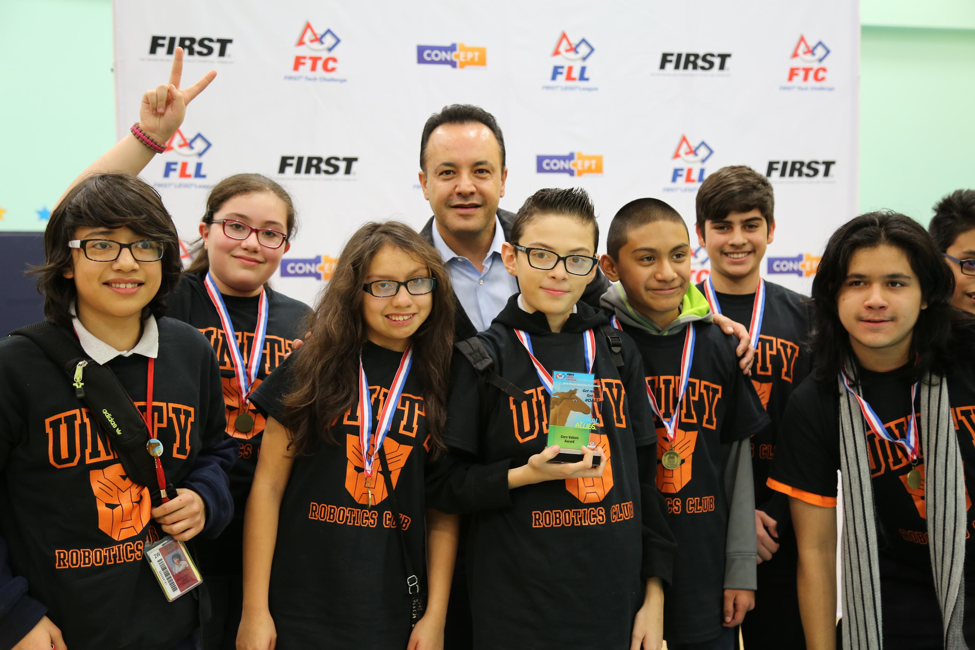 the height of robotics season in the US and our First Lego League (FLL)™ and First Tech Challenge (FTC)™ teams of Horizon Science Academy – McKinley Park located at 2245 West Pershing Road in Chicago are ready to compete!  On December 10th, a FLL regional competition and FTC qualifier for the State competition will took place.  There were 25 teams from across the Midwest that competed in the FIRST 2016-2017 Animal Allies and Velocity Vortex challenges.
Animal Allies™ invites students to identify a problem when people and animals interact, then design a solution that makes the interaction better for animals, people, or both.  In the Velocity Vortex™, students have to program self-made robots to maneuver a maze of complicated twists, turns and tasks all under strict time limit.
Alderman George Cardenas of the 12 Ward in Mckinley Park was on hand to present the awards to the winning teams!
HSA McKinley Park won the prestigious Judges' Award, This award is given to the team that truly embodied the 'challenge' and is a strong ambassador for FIRST programs and a role model FTC team. HSA McKinley Park will advance to the State Championship bout along with Horizon Science Academy Belmont located on Chicago's northwest side.
FIRST™ is the entity that organizes these challenges every year.  FIRST™ is an acronym for: For Inspiration & Recognition for Science and Technology.  Out of three Illinois State Divisions, this was the only one hosted on Chicago's south side.  Horizon Science Academy McKinley Park is one of four campuses in Chicago and 30 schools across the Midwest operated by Concept Schools.