Chicago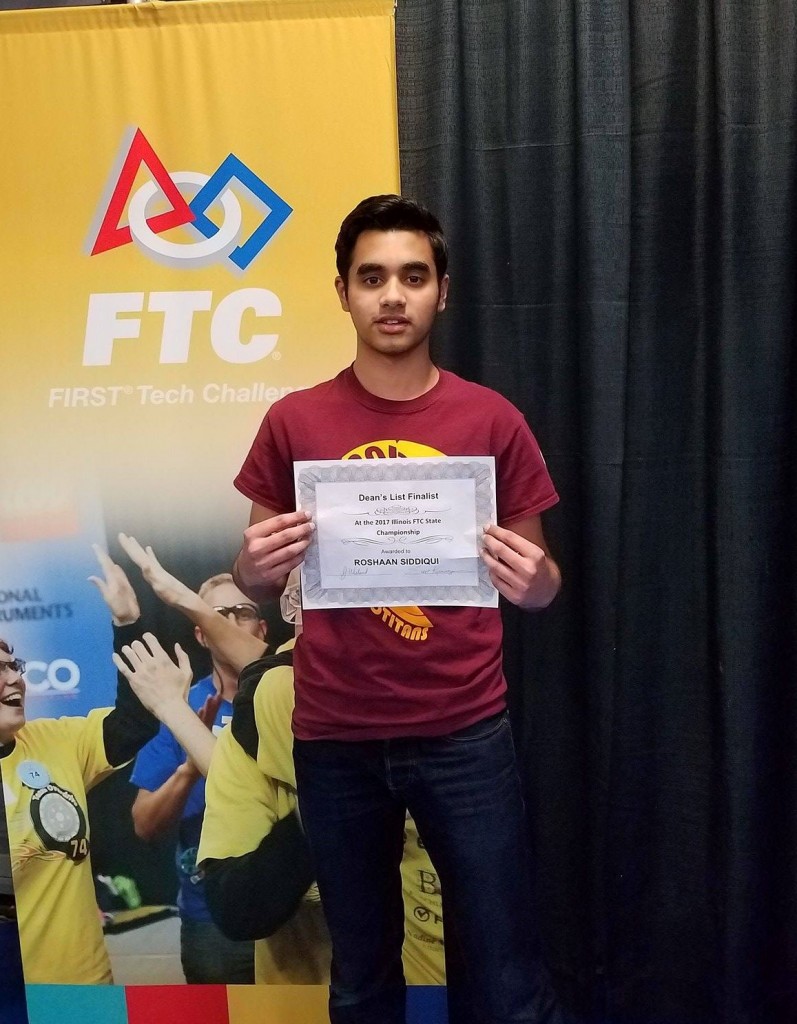 Math and Science Academy robotics team competed at the FTC Robotics Illinois State Championship at Elgin community college against the best teams in Illinois.
In the individual category, team member Roshaan Siddiqui, was selected as one of the 4 students in Illinois to advance to World Championship by becoming a Dean's List Finalist. Dean Keamen is a famous inventor and the founder of the FIRST Robotics. Kamen is best known for inventing the Segway.
Roshaan, now an 11th grader, has been part of the robotics team for the past 5 years since he was a 7th grader. In the previous 5 years, he has represented CMSA in numerous events including State, American and World Championships.